D*Face Ridiculous Pool Paint attack
from
Comodín de la Helvetica
on
Vimeo
.
Para la ultima intervención del grafitero y diseñador con sede en UK d*face se ha trasladado a la soleada California, donde ha reclutado a cinco expertos skateboarding a cuyos patinetes adosado otros tantos botes de spray. Con los que sobre la superficie de una piscina han trazado miles de elipses y otras figuras en una experiencia que combina lo experimental y lo ameno.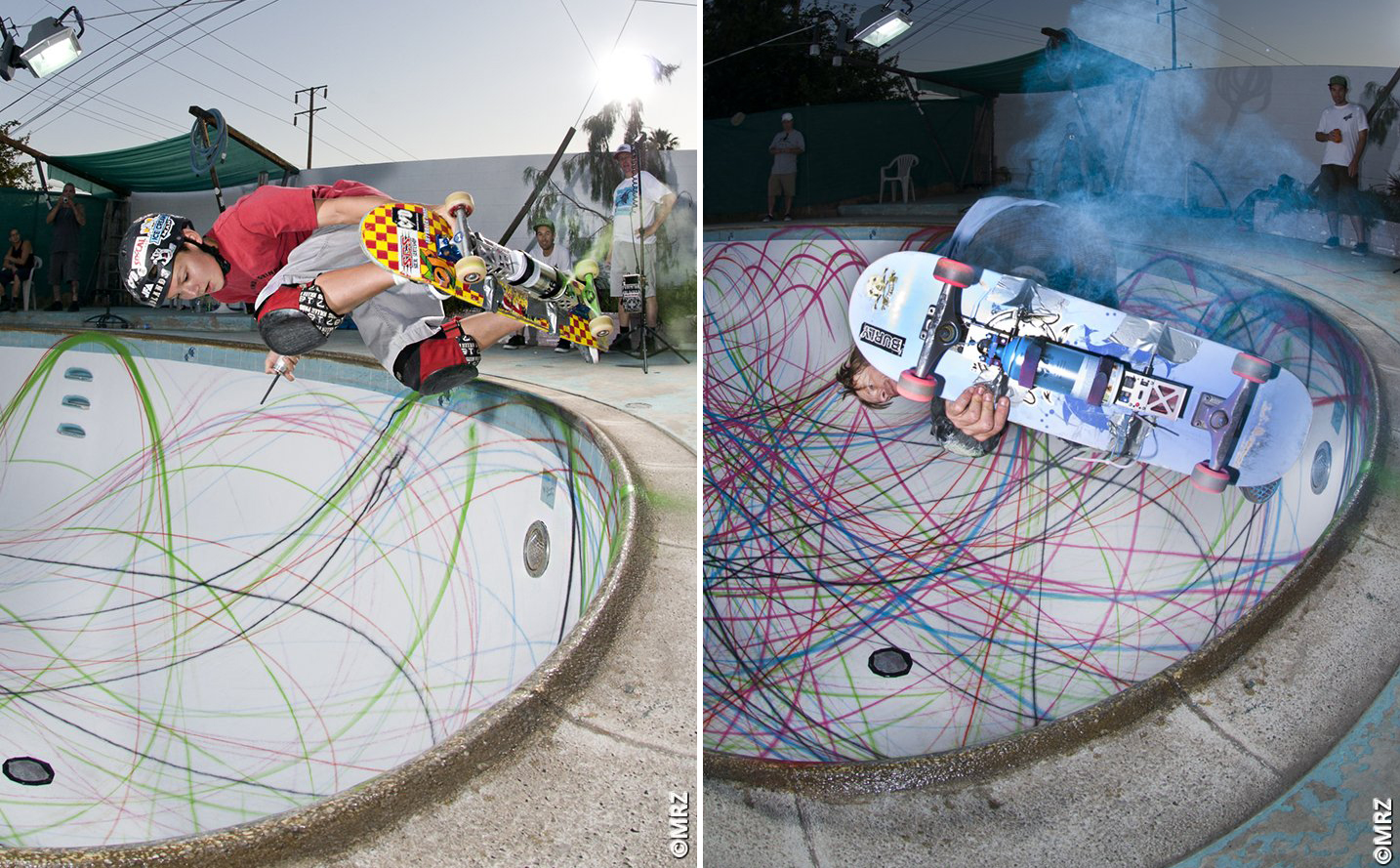 El resultado es una madeja de muchos colores, que un profano en arte podría confundir con una obra del artista Jackson Pollock sin finalizar. El proyecto que tardo un año en realizarse esta inspirado en un clásico de Led Zeppelin titulado "Physical Graffiti". El método empleado es "bastante simple, pero increíblemente complicado" dispositivo se basa en un transmisor y un receptor. El transmisor se encuentra en el control remoto que envía una señal al receptor en un soporte unido a una tabla de skate, cuando se oprime un botón. Este provoca un calambre, que empuja hacia abajo la tapa de la lata liberando el aerosol. El botón es sensible a la presión suficiente para permitir el control sobre la cantidad de pintura que se libera.
You have read this article en la calle / graffiti / skate / street art / urban sport with the title d*face/RIDICULOUS REDUX graffiti y skate unidos en una piscina. You can bookmark this page URL http://arisumisa.blogspot.com.es/2011/07/dfaceridiculous-redux-graffiti-y-skate.html. Thanks!