Las fotos en las que participan animales son muy complicadas de realizar, pedirle a un elefante que adopte determinada postura mientras sostiene la mirada es misión practicamente imposible. Lo que suelen hacer los fotógrafos naturalistas es crear las condiciones idóneas, con el propósito de modificar sobre el estado de animo del animal o estudiar su comportamiento y escoger aquellos momentos del día en los que se reunen las mejores condiciones para realizar la instantánea.
Una de los factores a tener en cuenta en este tipo de trabajos es procurar que nada ni nadie distraiga la atención del animas. Cualquier movimiento o ruido por muy pequeño que sean, puede dar al traste con una plantificación de horas. Estas dificultades son a las que resuelve con mucha experiencia y conocimiento, el fotógrafo especializado Gregory Colbert. Que nos muestra su gran destreza y talento en este tipo de situaciones.

Su proyecto Ashes and Snow, es un trabajo audiovisual que comprende aparte de las series fotográficas, filmaciones de documentales, una novel y soportes multimedia. Con los que explora las relaciones de los seres humanos con el reino animal, realizando un enfoque donde los místico transciende el lenguaje del encuentro equilibrandolo, diluyendose las diferencias entre especies, siendo imagenes que transmites mucha fuerza y serenidad.



Para realizar estas magnificas fotografías su autor se traslada a los lugares de origen de los animales, seleccionando sus habitats naturales como el mejor estudio para captar su autencidad, algunos de los destinos han sido India, Egipto, Burma, Tonga, Sri Lanka, Namibia, Kenia, la Antártida, las Azores y Borneo. Desde que se organizo la primera exposicion en Arsenal de Venecia, Italia en 2002. El Museo Nomadic, hogar permanente de Ashes and Snow, debutó en Nueva York (marzo-junio, 2005), después viajó hasta Santa Mónica (enero-mayo, 2006), Tokio (marzo-junio, 2007) y Ciudad de México (enero-abril, 2008). Desde entonces ha sumado 10 millones de visitantes que han podido asistir a una experiencia poetica compartida con el reino animal.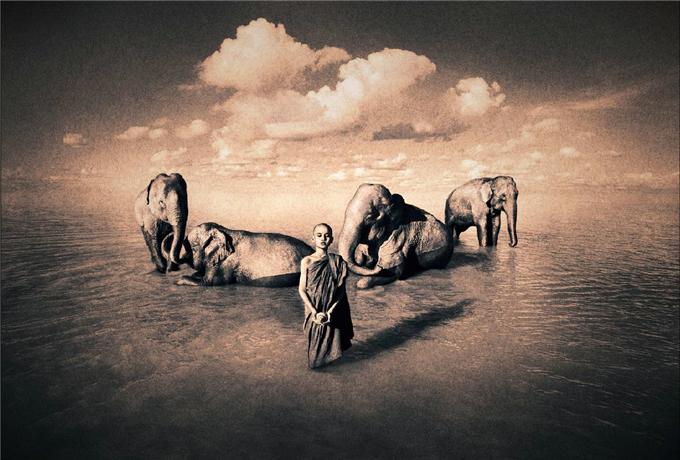 You have read this article animal / documental / elefante / espiritual / fauna / fotografía / monocromo / nauraleza / poesía / selva / surrealista / video with the title Gregory Colbert/Ashes and Snow. You can bookmark this page URL http://arisumisa.blogspot.com.es/2011/07/gregory-colbertashes-and-snow.html. Thanks!