Marc Fornes
y su equipo
THEVERYMANY
han logrado inculcar una misteriosa belleza en medio de la interacción fluida en los huecos y sólidos del material perforado que da forma a la instalación titulada
nonLin / Lin Pavillón
que se puede visitar en el
FRAC Center
en
Orleans Francia
. Ondulado de forma tubular y de las cavidades curvadas proporcionan formas fascinantes, a través del cual los observadores pueden mirar de cerca, examinar y pasar a través suponiendo una experiencia única de arquitectura sensual. El nonLin / Lin Pavillon simboliza la arquitectura orgánica que promueve la armonía entre los asentamientos humanos y el mundo natural a través de diferentes enfoques.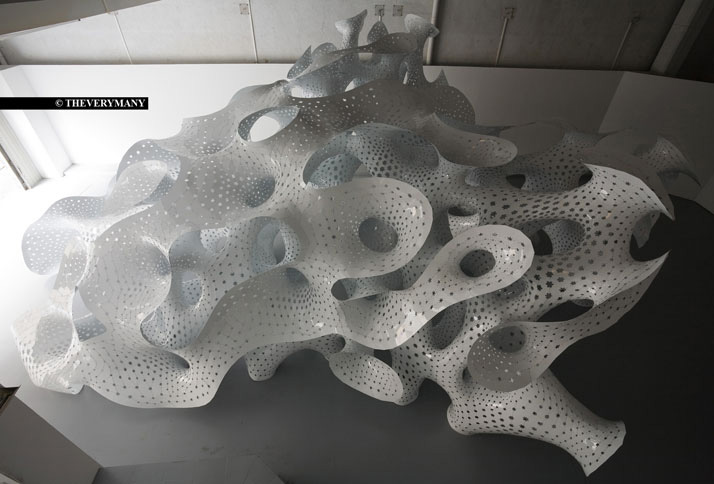 La estructura a gran escala se ve como una mancha amorfa orgánica, cuya estructura es muy similar a las formas orgánicas que se encuentran en las especies de coral bajo el agua. El prototipo cuenta con una serie de experimentos arquitectónicos conocido como morfologías basado en texto. Más allá de su percepción visual de las cualidades escultóricas y formales, los prototipos se construyen las formas desarrolladas a través de protocolos de cálculo personalizado.

You have read this article arquitectura / arte with the title Marc Fornes y THEVERYMANY/nonLin/Lin Pavilion. You can bookmark this page URL http://arisumisa.blogspot.com.es/2011/07/marc-fornes-y-theverymanynonlinlin.html. Thanks!