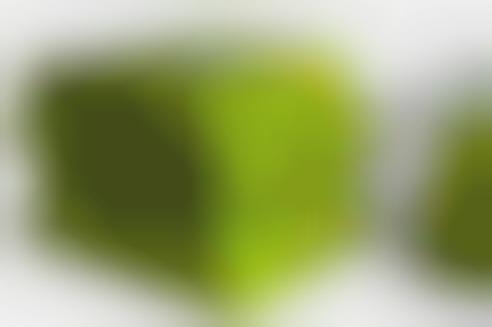 Hoy os presentamos un prototipo de cocina modular que usa como energía para cocinar, la emitida por la radiación del solo. Diseñada por Nick Morris, el electrodoméstico Totem Modular Cooking System es un sistema de tratamiento y manipulación de alimentos, que cubre las necesidades del cocinero mas exigente, dependiendo del modulo y el programa que que selecciones podrás cocer alimentos, freírlos o asarlos, incluso dispones de funciones que permite tanto descongelar como enfriar alimentos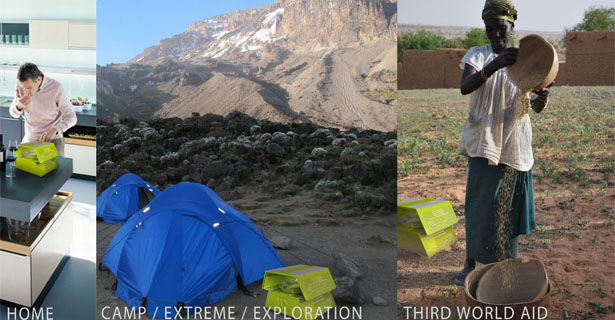 La superficie de cocción de Totem esta recubierta con una película de células solares llamada Ensol que atrapa a los rayos UV del sol y los convierte en energía. Una pantalla táctil de fácil manejo ofrece un menú de modos de cocción diferentes, como limpieza, horno, grill, congelar y enfriar. Información de cocina y otras pautas importantes en la utilización de Totem se mencionan claramente y por lo tanto permiten que el usuario se sienta a gusto durante el funcionamiento de este dispositivo. Puntos de carga para uso en interiores y el receptor de la energía completan las características de la cocina.
Totem es la solución perfecta para cualquier persona que vive en un apartamento pequeño espacio o de los viajeros, siendo ideal para las personas que aman el concepto de ahorro de espacio. Así que si usted vive en un loft, si te gusta viajar o si no puedes permitirte el lujo de comprar una amplia cocina, esta es la solución perfecto. El equipo celular con energía solar que hace la vida más fácil y ayuda a cocinar sus alimentos y también para enfriar o congelar. Incluso limpia.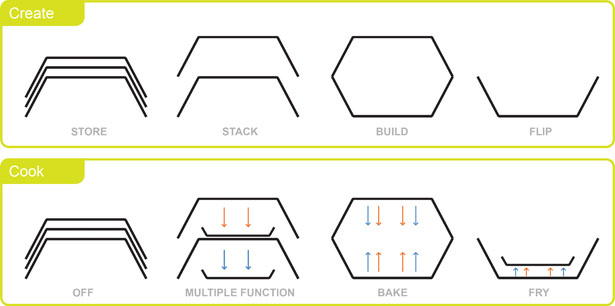 You have read this article energías renovables / movilidad / sostenible / tecnología with the title Nick Morris/Totem Modular Cooking System cocina portatil solar. You can bookmark this page URL http://arisumisa.blogspot.com.es/2011/07/nick-morristotem-modular-cooking-system.html. Thanks!