August Bradley
crea imágenes distintivas, conceptual con un toque artístico y un sentido del drama y el misterio. Trabaja para clientes que van desde de diseñadores y marcas de consumo a publicaciones, así como la producción de series para la realización de exposiciones. A principios de año fue seleccionado recientemente por la agencia "
Hasselblad Master
".
Su vertiente artística explora la noción de restricción externa y el deseo de libertad, y la fantasía de qué es la libertad desde la perspectiva de alguien que vive sin ella. Hay tres características básicas que define su trabajo, la primera parte presenta caracteres aislado del mundo exterior, pero que tienen un anhelo de una conexión con él. Estos personajes se encuentran en este lugar debido a fuerzas que escapan a su control, el segundo grupo continúa con el tema del aislamiento y el deseo de una conexión. En el tercer segmento, la colección esta más orientado a la moda, las imágenes poseen un sentido de la fantasía o el sueño de una vida más allá de las limitaciones, con la idea persistente de las limitaciones entrelazado con la fantasía de la libertad.
Como hijo de un fotógrafo, Bradley creció estudiando el medio muy de cerca, sin embargo, según el la influencia principal en su trabajo no son fotógrafos, sino escritores. Tiene sentido, en realidad, si tenemos en cuenta que su objetivo es cuenta historias, el sólo utiliza para narrarlas. Trata de llevar una sensibilidad literaria a sus imágenes gráficas. Su trabajo ha sido influenciado por autores como Thomas Pynchon y David Foster Wallace.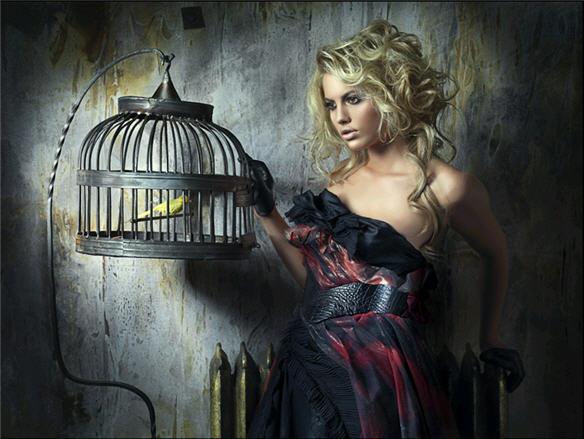 You have read this article art / arte / fotografía / ilustracion with the title August Bradley. You can bookmark this page URL http://arisumisa.blogspot.com.es/2011/09/august-bradley.html. Thanks!