Utilizando tan materiales tan dispares como puntas, chapas, perchas o pasta del papel, el artista con sede en New York Will Ryman, crea esculturas que muestran animales o figuras humanas, en posiciones que aparte del asombro que causan, se prestan a diferentes lecturas. Por su concepción, sus trabajos invitan al espectador acercarse a interactuar, e incluso a jugar, su propia elaboración consistente en reunir diferentes objetos ya implica un acto lúdico, para después de ordenarlos por tipologías, construir una obra.
Will Ryman era un dramaturgo antes de convertirse en un escultor, y su trabajo se basa tanto en el ámbito del teatro como lo hace desde el arte. Al revelar el proceso de elaboración, sus formas anticuadas invitan a una narrativa sugerente a través del artificio, convirtiéndose en los dos pilares del artista en una lucha contra un drama de proporciones épicas.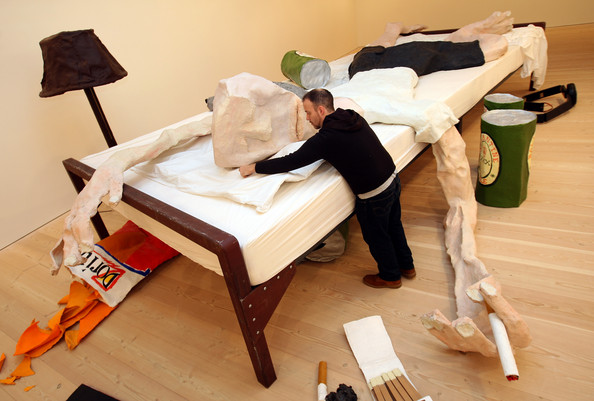 You have read this article art / arte / reciclaje / sostenible with the title Will Ryman, esculturas de juguete. You can bookmark this page URL http://arisumisa.blogspot.com.es/2012/03/will-ryman-esculturas-de-juguete.html. Thanks!