Neorrealismo italiano, renacimiento, costumbrismo social, mitología griega, arte sacro, las referencias del street art francés ŽILDA, son muchas y variadas. Sus obras están impregnadas de un lirismo social, con el que refleja tanto su estado emocional como muestra su opinión sobre lo que sucede a su alrededor. Realizadas entre Francia e Italia, a base de óleo y acrílico sobre papel. Casi siempre parte de una fotografía que traslada al papel, creando figuras a tamaño a real con las que finalmente empapela la pared.
ŽILDA "Amore & Psiche"
from
Žilda
on
Vimeo
.
Artista autodidacta utiliza la calle como un telón de fondo, donde sus personajes crecen y se diseminan en escenas urbanas. Zilda destruyó sus pinturas en 2006, decidió romper la relación oficial entre el arte y la vida al hablar sobre las paredes. Combinando la plantilla, el dibujo, el grabado y la pintura. Cada uno de sus trabajos atraviesa nuestro imaginario colectivo recreando nuestras fantasías.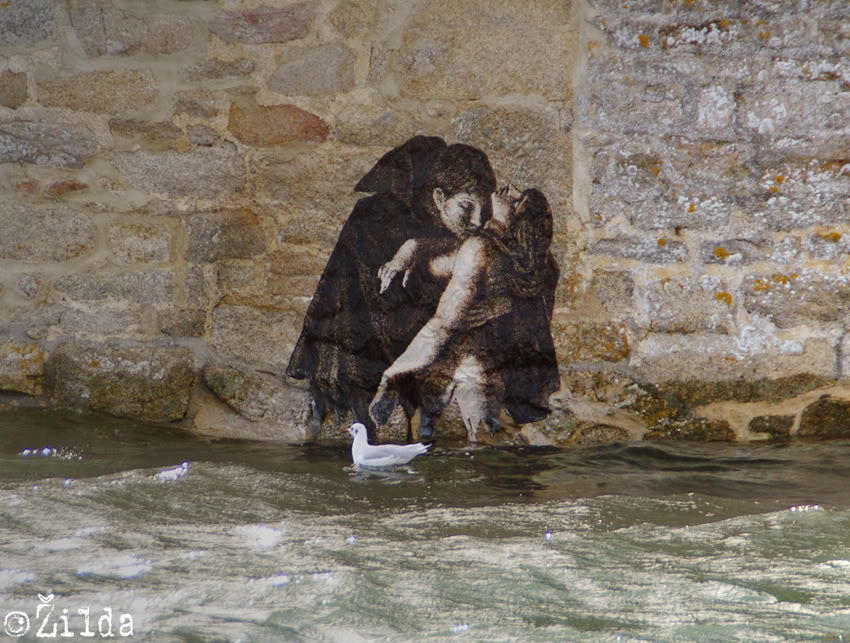 You have read this article graffiti / street art with the title ŽILDA, Graffiti de época. You can bookmark this page URL http://arisumisa.blogspot.com.es/2012/03/zilda-graffiti-de-epoca.html. Thanks!