Mascaras, misticismo y psicodelia, los últimos trabajos del street art Skount, realizados para festivales como Castro Street art project el ultimo donde ha participado, celebrado en la ciudad Old Jaffa en Israel, y al que pertenece el mural de arriba, donde un gigante enmascarado se abre paso entre barcos de papel. Y el de abajo donde a modo de collage presenta un mural de un rostro fragmentado,
Con motivo de su participación en la ultima edición del Stroke Urban Fair Air celebrado en Munich a finales de Mayo, Skount representa mediante dos intervenciones muy similares, las motivaciones que incitan a los individuos de una sociedad a manifestar su fe, paro eso crea unos iconos donde simboliza esta reflexión.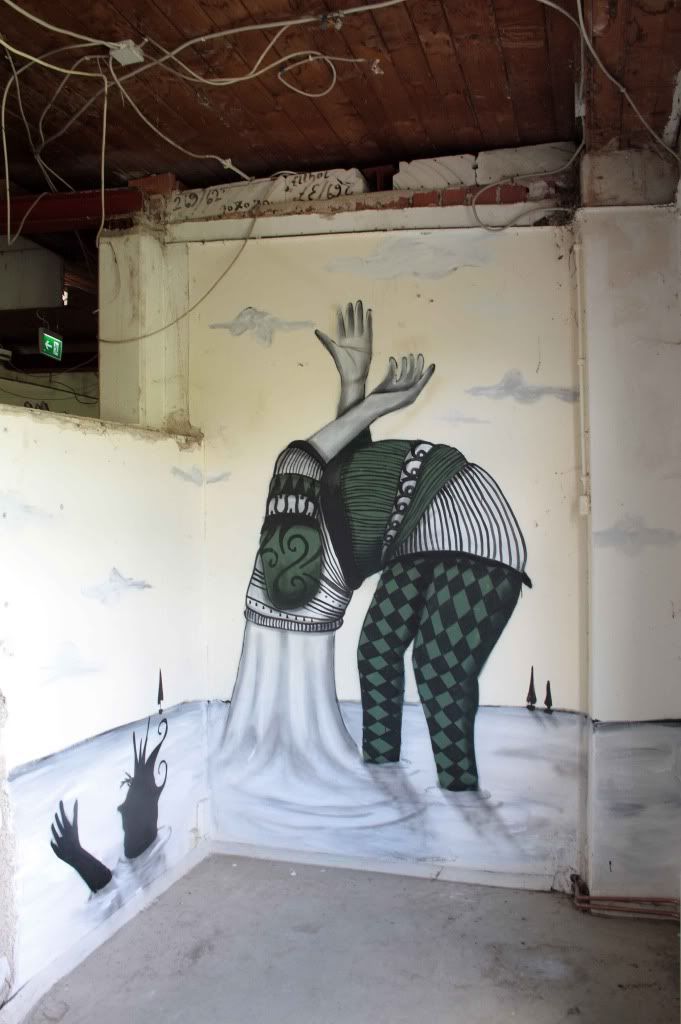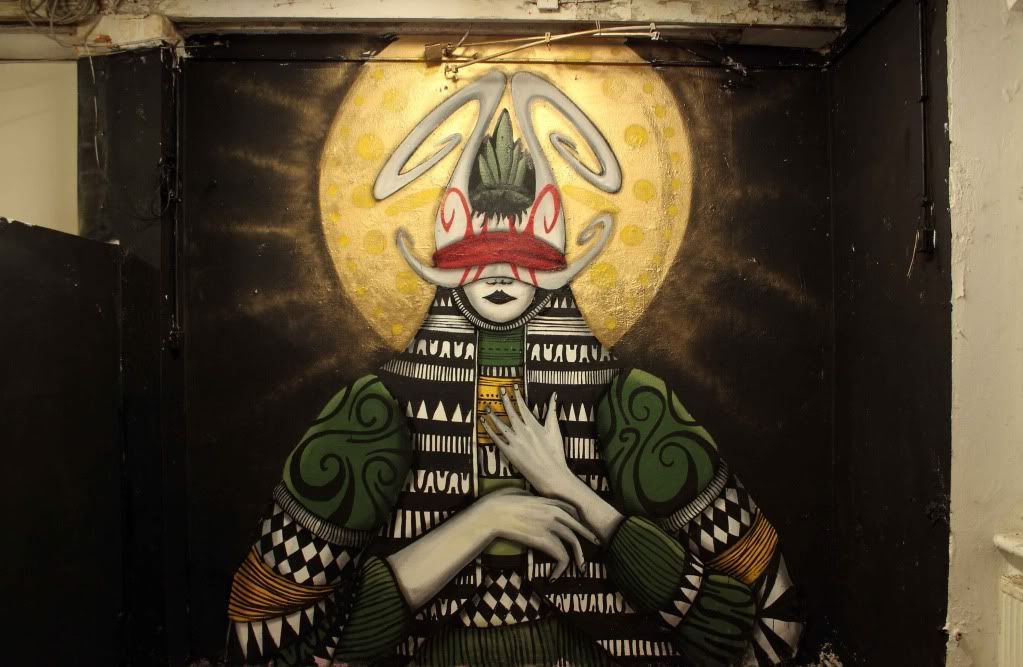 Para finalizar este breve recorrido he seleccionado dos trabajos realizados en Amsterdam, donde critica la ceguera consumista en que esta sumida la sociedad actual. Titulado Mentes Cegadas, la serie nos muestra las consecuencias del pensamiento único.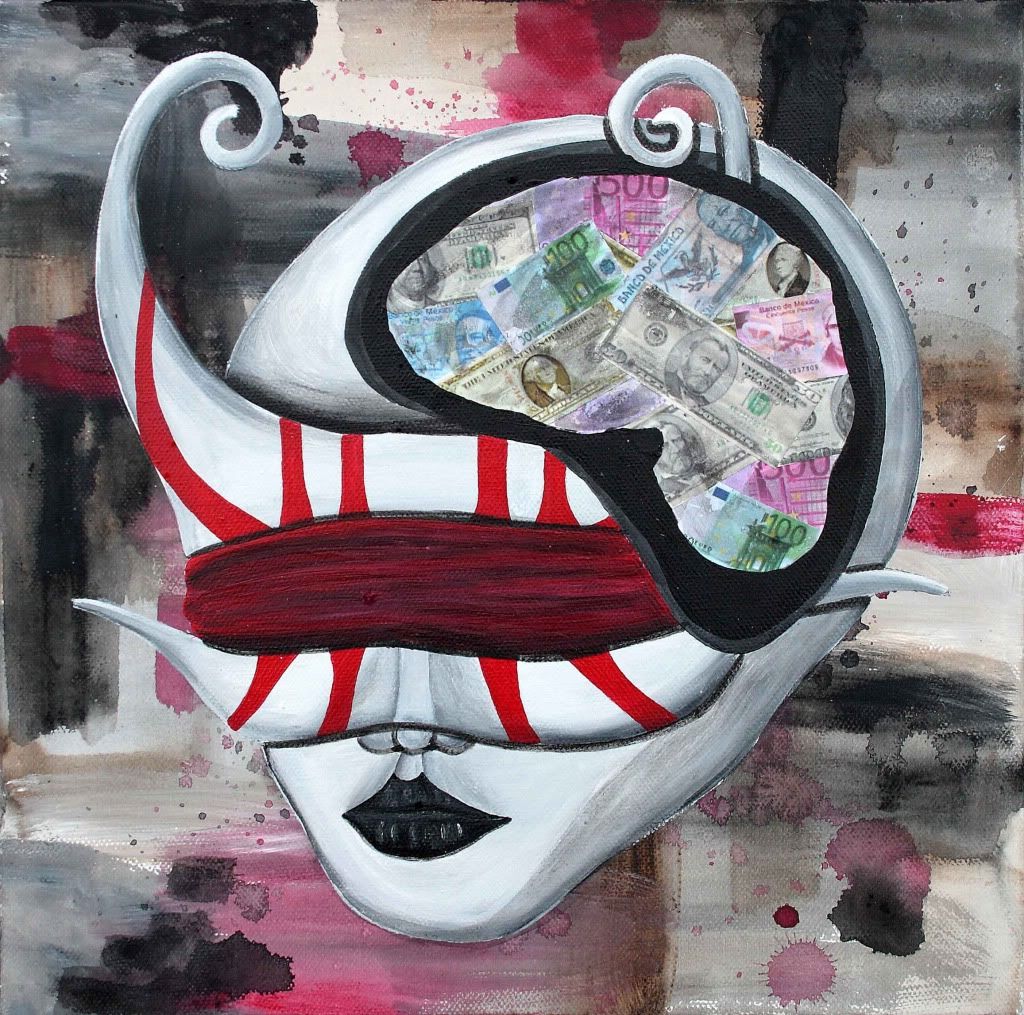 You have read this article graffiti / street art / urban art with the title Skount - Últimos trabajos. You can bookmark this page URL http://arisumisa.blogspot.com.es/2012/06/skount-ultimos-trabajos.html. Thanks!