Understand Music
from
finally.
on
Vimeo
.
Para representar melodías de música graficamente se emplea el solfeo, un lenguaje compuesto por símbolos que puede ponerte en serios aprietos si eres un profano en su conocimiento. Para corregir esto la agencia de diseño y publicidad cono sede Mainz (Alemania) Finally Studio.
Ha creado una animación titulada Understand Music
en la que echándole imaginación representa diferentes fragmentos musicales a través de figuras dibujadas con notas, corcheas y bemoles que hacen alusión al contenido de la obra, logrando escribir una partitura animada que cualquiera pueda entender.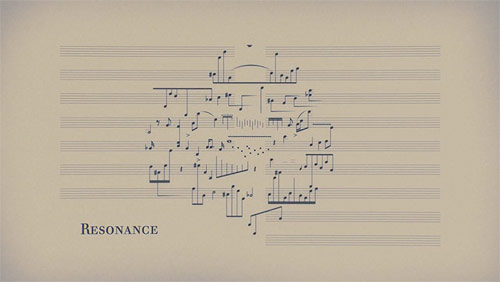 You have read this article animación / audiovisual / dibujo / fragmentos / musica / video with the title Finally Studio - Understand Music . You can bookmark this page URL http://arisumisa.blogspot.com.es/2012/12/finally-studio-understand-music.html. Thanks!