Representada en veintiocho ciudades de los cinco continentes a lo largo de los últimos quince años, la perfomance X-times people chair visibiliza aquellos colectivos de población que debido a su edad queda relegada a un plano secundario socialmente
Realizada por la artista Hiesl Angie y el
coreógrafo alemanes
Roland Kaiser
que con estas estatuas vivientes que recuerdan vagamente a las esculturas de Juan Muñoz, a diferencia de este los volúmenes expuestos cobran vida para asombro de los viandantes que alzan la vista entre estupefactos y desconcertados ante lo que ven.
Encaramados en sillas blancas atornillados a las fachadas de los edificios, los modelos anónimos realizan tareas cotidianas, como leer el periódico, hacer punto, doblar ropa. La experiencia pretende analizar los cambios y comportamientos de una sociedad donde el sentido de lo colectivo esta siendo sustituido por las necesidades del individuo.

Sus intervenciones artísticas crean nuevos contextos, condensando peculiaridades locales y poniéndolos en contexto a partir de fenómenos sociales. Temáticamente, sus coordenadas se encuentran en la relación entre el cuerpo humano y el espacio / arquitectura, así como en la relación entre los humanos y su respectivo entorno cultural, social, político y global. El cuerpo humano es un tema central, con su confines y su limitaciónes en el mismo tiempo.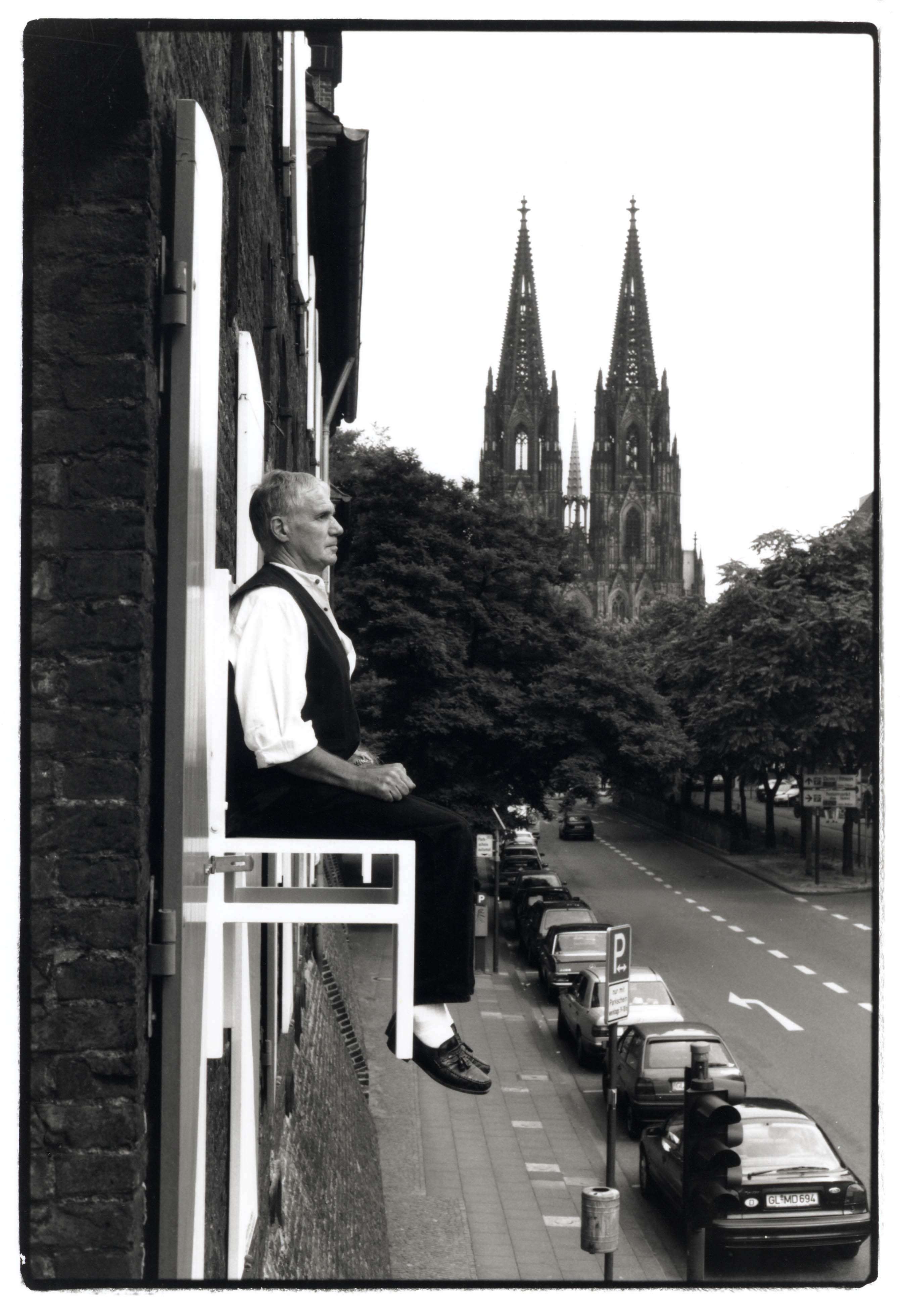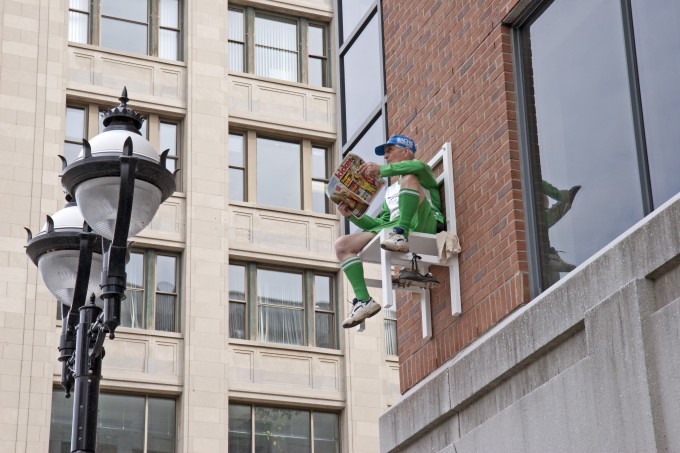 You have read this article art / arte / installation performance / silla / street art / urban art with the title Hiesl Angie - X-times people chair. You can bookmark this page URL http://arisumisa.blogspot.com.es/2013/01/hiesl-angie-x-times-people-chair.html. Thanks!