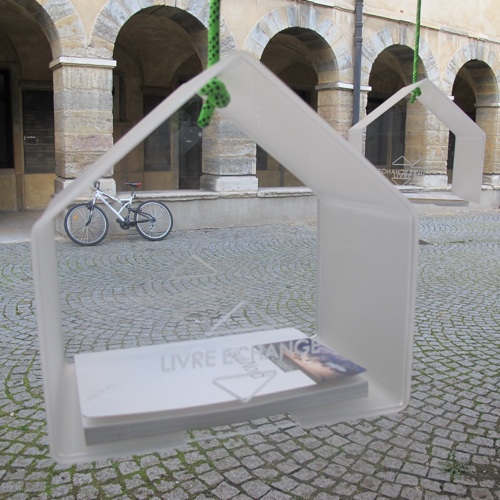 Colgadas de las ramas de los arboles unas sencillas casetas de plástico realizan la función de biblioteca publica, donde los usuarios pueden intercambiar libros. Este singular mobiliario publico ha formado parte de las actividades de la ultima edición de la
Bienal internacional del diseño 2013 en Saint-Étienne en Francia.
Diseñado por el estudio Collective House, su presencia permite a los transeúntes intercambiar libros de forma gratuita. El proyecto fue presentado como una colección de cajas transparentes suspendidas de los árboles. Los visitantes fueron capaces de escoger un libro de una de las cajas y sustituirlo por uno de los suyos.
En combinación con el mobiliario urbano, la instalación de
Livre échange
promueve el acceso libre a la lectura. Aunque el concepto de bibliotecas urbanas libres es practica habitual en ciudades de todo el mundo, sus creadores han reinventado su diseño pensando en que los libros expuestos a los elementos, protegiéndolos de las inclemencias del tiempo.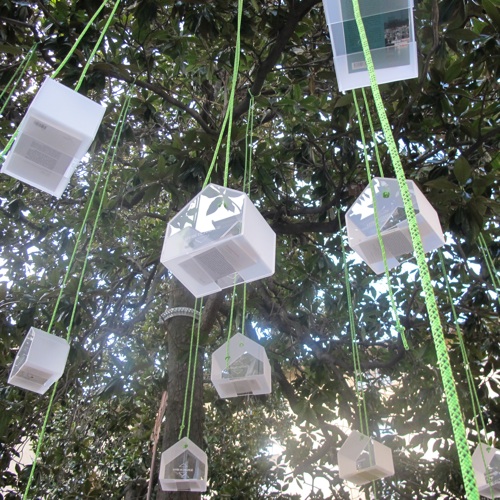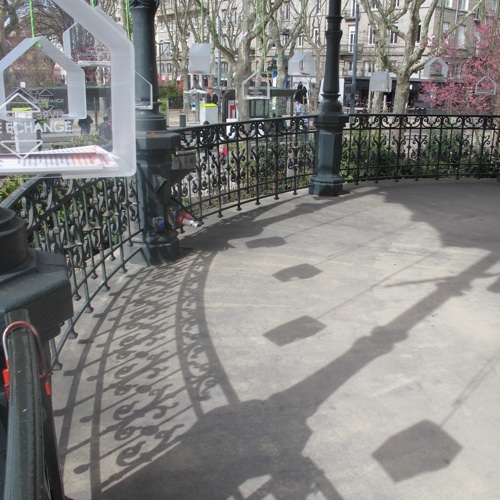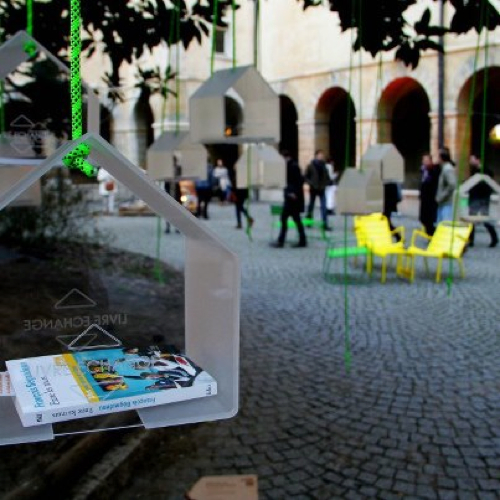 You have read this article accion social / arboles singulares / biblioteca / design / diseño / instalacion / installation / libros / mobiliario urbano / urban art with the title Collective House - Livre échange. You can bookmark this page URL http://arisumisa.blogspot.com.es/2013/05/collective-house-livre-echange.html. Thanks!