En las composiciones pop del artista Scott ListField conviven elementos de la cultura americana e iconos cinematográficos, a través de los que crea atmósferas surrealistas donde la memoria del observados recupera fragmentos de muchos de los iconos culturales de los que ha sido testigo a lo largo de buena parte del siglo XX.
Como personaje central un anodino astronauta se asoma a una realidad que no por conocerla le deja de resultar ajena. A pesar de su inexpresividad el expectador es capaz de percibir su desorientación, indiferencia y soledad que experimenta en una arcadia digital.
En un contexto social sobre estimulado por la publicidad que le incita a un consumo voraz de bienes y recursos, donde el individuo se enfrenta a sus propias contradiciones.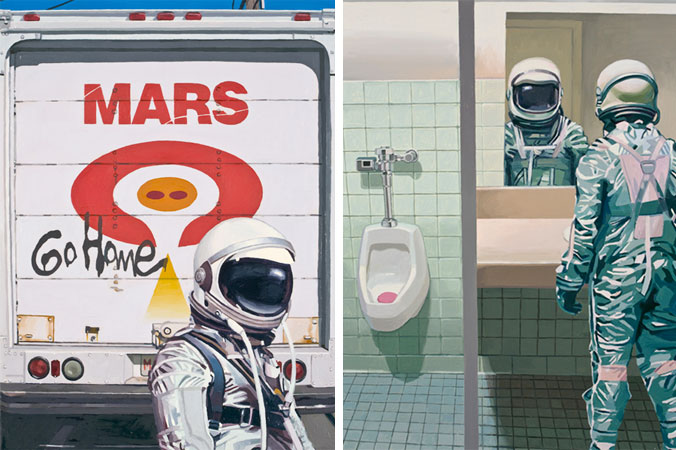 You have read this article art / arte / astronauta / cine / digital art / ilustracion / pintura / pop / surrealismo with the title Scott ListField. Pinto astronautas y, a veces, los dinosaurios.. You can bookmark this page URL http://arisumisa.blogspot.com.es/2013/10/scott-listfield-pinto-astronautas-y.html. Thanks!