Modificando la totalidad del espacio de la Invivia Gallery en la localidad de

Cambridge.

Una estructura dibuja una red formada por túneles que modifican su contorno al entrar en contacto con sus paredes.
Titulada

Suspense

la instalación en cuya elaboración se ha empleado lycra de alta resistencia de color crema. Serpentea suspendida a escasos centímetros creando la falsa percepción de que se alterado el entorno por donde apenas se puede conservar el equilibrio.
Firmada por la arquitecta y artista
Sophia Chang, se trata de una instalación modal que pone en alerta los sentidos de sus usuarios, que se orientan en un escenario donde los elementos y estructuras espaciales se transforman en un recorrido en forma de laberinto.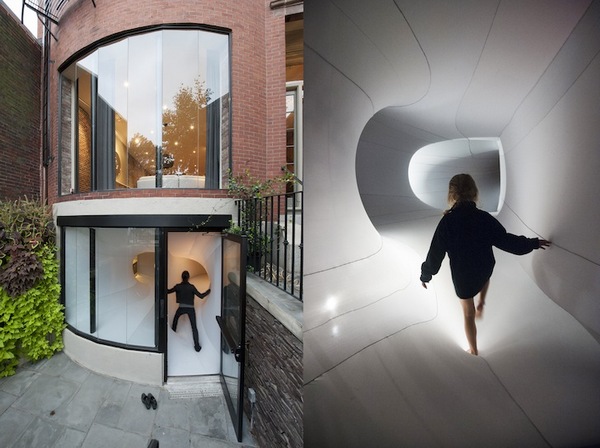 You have read this article inflable / insralacion / interactivo / laberinto / lycra with the title Sophia Chang - Suspense. You can bookmark this page URL http://arisumisa.blogspot.com.es/2014/01/sophia-chang-suspense.html. Thanks!